team
Core Team
Tom Kuhn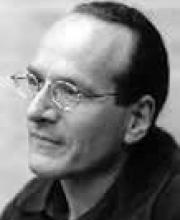 Dr Tom Kuhn (Principal Investigator) teaches modern German literature at the University of Oxford and is a Fellow of St Hugh's College. He is one of the leading scholars of Brecht in the English-speaking world and a general editor of the main English-language Brecht edition.
Steve Giles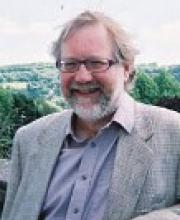 Professor Steve Giles (Co-Investigator), University of Nottingham. His key areas of research are modern German literature and thought; modern European drama and dramatic theory, epic theatre; Bertolt Brecht; theories of post/modernity amd post/modernism; critical theory; and aesthetics.
Marc Silberman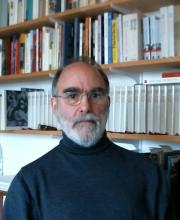 Professor Marc Silberman teaches twentieth-century Germany with special emphasis on postwar issues (East and West) as well as courses in the film studies program (Communications Arts) at the University of Wisconsin - Madison. He edited the Brecht Yearbook from 1990-1995 and has many publications, especially on Brecht and on German film.
David Constantine
David Constantine, Co-Investigator, has published several volumes of poetry (most recently – 2014 –  Elder); also a novel and four collections of short stories. He is an editor and translator of Hölderlin, Goethe, Kleist and Brecht. With his wife Helen he edited Modern Poetry in Translation, 2003-12.
David Barnett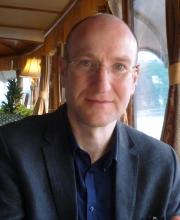 David Barnett is a professor of theatre at the University of York, UK. He is the author of A History of the Berliner Ensemble (2015), Rainer Werner Fassbinder and the German Theatre (2005) and Literature Versus Theatre: Textual Problems and Theatrical Realization in the Later Plays of Heiner Müller (1998). He has introduced and edited the ninth volume of Brecht's collected plays in English, the Berliner Ensemble Adaptations (2014). In addition, he publishes articles and essays on German, political and postdramatic theatre.
Charlotte Ryland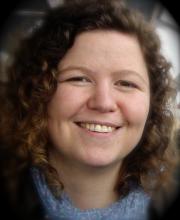 Dr Charlotte Ryland is Postdoctoral Researcher and assistant editor. She has a particular interest in poetry and translation, and has edited several student editions of plays by Brecht for Bloomsbury (Methuen Drama). Charlotte is Lecturer in German at The Queen's College, Oxford, and editor of the journal New Books in German. Her monograph Paul Celan's Encounters with Surrealism was published in 2010 (Legenda).
Other team members
Romy Fursland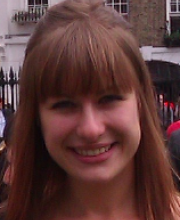 Romy Fursland is a freelance translator involved with the project, specialising in literary translation. She studied Modern Languages at the University of Oxford and has a Masters in Literary Translation from the University of East Anglia. She translated and edited material for Brecht on Theatre and Brecht on Performance (see Publications), and her translation of The New Sorrows of Young W., by Ulrich Plenzdorf, was published by Pushkin Press in 2015.
Project Administration and Research Assistance
Hannah Vinter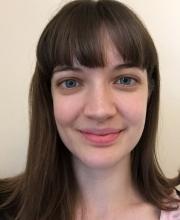 Hannah Vinter was a research assistant on the Writing Brecht project from November 2015 to September 2016. She read German and Spanish at St Hugh's College, Oxford, as an undergraduate. In 2015 she completed an MSt in German at New College, Oxford, specialising in twentieth-century drama and contemporary fiction. She is currently studying for a PhD at King's College, London.
Anja A. Drautzburg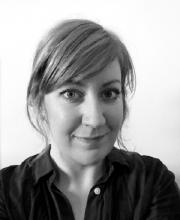 Anja A. Drautzburg was the conference administrator for 'Recycling Brecht', the 15th Symposium of the International Brecht Society, held in June 2017. She is currently completing a doctorate in English literature and contemporary theatre at the University of Oxford, while working as International Master Students Coordinator and Counsellor at the Georg-August-Universität Göttingen.
Advisory Board
Professor Stephen Parker, University of Manchester
Professor Stephen Brockmann, Carnegie Mellon
Professor Hans-Thies Lehmann, University of Frankfurt
Dr Erdmut Wizisla, Akademie der Künste, Berlin
Professor Michael Morley, Flinders Australia
Di Trevis, freelance theatre director
Sue Parrish, Director, Sphinx Theatre
Ellie Keel, theatre producer
Walter Meierjohann, Artistic Director of HOME, Manchester