Writing Brecht was an international research and translation project devoted to extending and developing the corpus of Brecht's works in English, led by Tom Kuhn. It ran from 2013 to 2019 and incorporated a major AHRC-funded project, 'Brecht into English', which proposed a parallel critical appraisal of the transmission of Brecht's writings and ideas and a historical assessment of the reception of Brecht in the English-speaking world. The aspiration is to advance our understanding of the ways in which, not just Brecht, but foreign literatures in general and across the full range of genres, negotiate cultural difference. There were several major research publications, and the project attracted the triennial conference of the International Brecht Society to Oxford in 2016, the first time the IBS has visited the UK. Significant additions to the corpus of Brecht's writings in English include: two volumes of theatre theoretical writings, Brecht on Performance and an entirely new edition of Brecht on Theatre, a volume of the adaptations for the Berliner Ensemble, a volume of dramatic fragments, Brecht and the Writer's Workshop, and a major new edition of the The Collected Poems. Other publications include the unfinished historical novel The Business Affairs of Mr Julius Caesar, and the Me-Ti stories and aphorisms. There was also an extensive cultural programme of workshops, performances and recitals.
Tom Kuhn is a leading scholar of Brecht in the English-speaking world. As general editor of the 'Methuen Drama' Brecht list since 1996 (some 50 titles, now published by Bloomsbury) he has enjoyed a privileged overview of Brecht translation and of the reception of those translations. Other members of the team included Steve Giles (Nottingham), Marc Silberman (Madison, Wisconsin), David Constantine (Oxford) and David Barnett (York).
As well as by the Arts and Humanities Research Council, the programme of work, publications and events was supported by the Faculty of Medieval and Modern Languages, St Hugh's College, The Alfred Toepfer Stiftung, Oxford University's John Fell Fund, The North Wall Arts Centre, W.W. Norton &Co, Bloomsbury Publishing, Suhrkamp and others.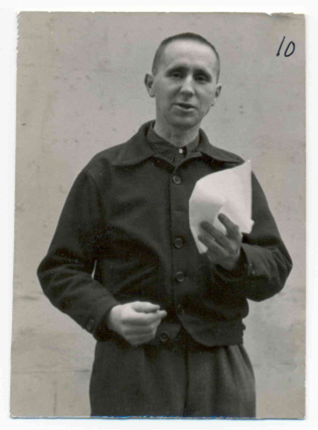 "There's a strange, often disquieting, play of humility and arrogance in literary translation. On the one hand, as translators we must be content to suppress our own thoughts and feelings, our tastes and writerly inclinations – to enter generously into the world of another. On the other, we have to think, we can do this, we can write well enough to recreate the language of a great writer in a foreign idiom: even if we know we can't write as well as Brecht, we can write Brecht better than, or at least as well as, anybody else. For that is what we are doing: writing Brecht."