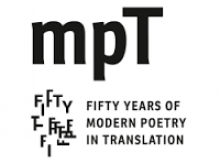 Saturday, May 14, 2016 - 15:45
Modern Poetry in Translation, the magazine founded by Ted Hughes and Daniel Weissbort, is celebrating it's 50th anniversary. To mark the occasion, the publication is hosting a study day at Queen's College Oxford. This will include a discussion from 3.50-4.50 by Tom Kuhn and David Constantine, translators of Brecht's poetry, alongside veteran Brecht director Di Trevis, and composer Dominic Muldowney, who has set many of Brecht's poems to music. 
For more details about the event, follow this link: http://www.mptmagazine.com/article/booking-open-translation-study-days-i...